What the Lifting of COVID-19 Restrictions Means for Cornerstone University

Life on Cornerstone University's campus should look more normal this fall.
On Tuesday, June 22, Michigan Governor Gretchen Whitmer announced that all COVID-19 restrictions were lifted in the state of Michigan, with few exceptions.
"After the year of ups and downs we've had," said Dr. Peter Osborn, executive vice president and COO of Cornerstone, "it's a blessing to know that when our traditional undergraduate students arrive back on campus again, their experience and their activities won't require the same level of restriction as the past academic year."
Gov. Whitmer announced on Tuesday that all restrictions, including those related to capacity, indoor dining and events, were no longer mandated by the Michigan Department of Health and Human Services (MDHHS). The Michigan Occupational Safety and Health Administration (MIOSHA) also announced that it will no longer require daily screening forms or contact tracing for the majority of businesses and workplaces.
When students return to campus and move into residence halls, they will not be required to wear masks indoors or keep within their "family units" for events or chapel services. While the university is excited to bring students back to a more normal college experience, leadership at Cornerstone still is closely watching the pulse of COVID-19 cases and protocols but is optimistic that the significant restrictions are now behind us.
"We're still going to closely monitor case numbers and seek guidance from health care professionals," Osborn said, "but students won't have to complete a daily screening form. While leadership will continue to be vigilant, students should be able to return to a much more normal life."
The daily screening forms, markers on the floor and signs around campus will all be gone in the fall, Osborn said. Cornerstone's campus will look more like it has in years past. That includes more fans at sporting events, full classrooms and a bustling dining commons.
"CU faculty are looking forward to seeing the faces of their students and a more normative level of interaction in the classroom this fall due to the lifted restrictions," said Dr. Shawn Newhouse, senior vice president for traditional undergraduate academics.
It also means events like chapel, special concerts and other student activities can resume as they were before the pandemic. Students can expect more university-sanctioned events this year, including the return of Homecoming & Family Weekend, without having to worry about reduced numbers or other COVID restrictions.
"Our students showed so much fortitude and grace in the past year," Dr. Gerald Longjohn, vice president for student development commented. "We know that it was challenging and appreciated their partnership and advocacy. It's exciting to anticipate and plan for a year that allows us to more fully enjoy being in community together!"
Cornerstone will continue to follow guidance from the MDHHS and the Kent County Health Department. While Cornerstone is encouraging individuals to discuss vaccination options with their medical care provider, the university is not requiring the students or staff to be vaccinated, masks are optional for all individuals and physical distancing is no longer in effect.
If you have any questions about Cornerstone's updated COVID-19 policies, please contact info@cornerstone.edu to connect with a university staff member.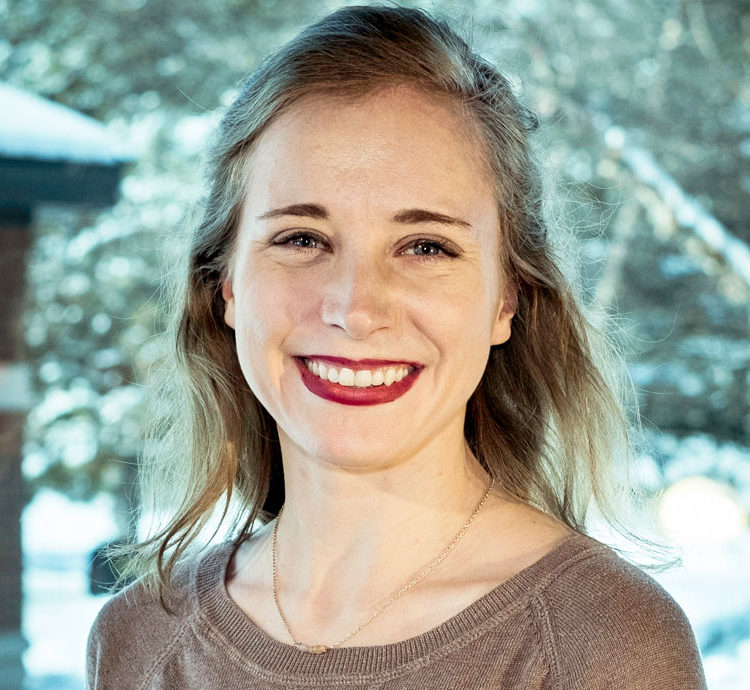 Audrey Wierenga
Audrey Wierenga (B.A. '18) is the copywriter for Cornerstone's Marketing & Communications Office. She graduated from Cornerstone in 2018 with a degree in broadcast communication. Audrey also serves on the Young Alumni Council.
In her spare time, Audrey enjoys working on her own full-length work of fiction, co-hosting a podcast about the Academy Awards and participating in local theatre productions.
Want to Learn More About CU?
Connect With CU