Ada Bible Church Partners With Urban Cohort for Continued Financial Support

Ada Bible Church recently renewed its generous financial support of Grand Rapids Theological Seminary's Urban Cohort program for the next four years, a testament to the impact graduate theological education can have and Ada Bible's recognition of the blessing of the Urban Cohort students at GRTS and in the West Michigan community.
"We are so pleased that Ada Bible Church has made the strategic decision to continue participation with GRTS," said Dr. John VerBerkmoes, executive vice president for academics and dean of GRTS. "This grant will empower current and future urban ministry leaders through the Urban Cohort program."
During the past four years, Ada Bible Church pledged an annual gift to the Urban Cohort program. These funds underwrote program scholarships, supported students who felt called toward urban ministry and provided avenues for bi-vocational urban pastors to continue their seminary education.
Now, Ada Bible Church has committed to give for four more years, including a special contribution toward the Israel, Palestine and Jordan study abroad trip. Led by GRTS professors, this trip occurs every January and includes tours of biblical sites and helps students gain insight into the geography of Scripture.
Initially, trip scholarships were only available for Master of Divinity students at GRTS. According to Rev. Dr. Royce Evans, associate dean of the Urban Cohort, Ada Bible's gift removes the disparity for Urban Cohort students by providing financial scholarships for them to be able to participate.
"The goal of the Urban Cohort from the very beginning was to make a theological education accessible, affordable and manageable," Evans said. "This grant ensures that there is no student left behind. Everyone that signs up can go."
Evans has directed the Urban Cohort for over 10 years and is now the associate dean of the cohort and the executive director of the ministry residency at GRTS. He sees the partnership with Ada as an outstanding opportunity to influence both students and churches in the greater Grand Rapids area.
The proposal was put together by VerBerkmoes and facilitated by Mark Tremaine, advancement advisor for Cornerstone University. They coordinated with both Jeff Manion, senior pastor of Ada Bible Church, and Rich Nibbe, director of church engagement at Ada Bible.
"We at Ada Bible Church love the work GRTS is doing to equip current and next generation leaders of urban churches in our region," Nibbe said. "As we think about the future of our region, we believe that healthy churches are a key part of the spiritual transformation we are praying for. We believe equipping pastors and ministry leaders is one of the best ways to invest in the health of the church at large. We are grateful to be able to participate in this work."
This grant is indicative of the ongoing partnership of Ada Bible Church with GRTS and the Urban Cohort program. "In order for a program to have traction, it has to have partners," Evans said. "It's about relationship building with our partners that contributes to their ongoing commitment."
The Israel, Palestine and Jordan trip was canceled for January 2021 due to the coronavirus pandemic, but both Evans and VerBerkmoes are thrilled at the opportunity to send a record number of Urban Cohort students on the next trip, where they will see new dimensions of the biblical texts and gain first-hand experience in the land of Scripture.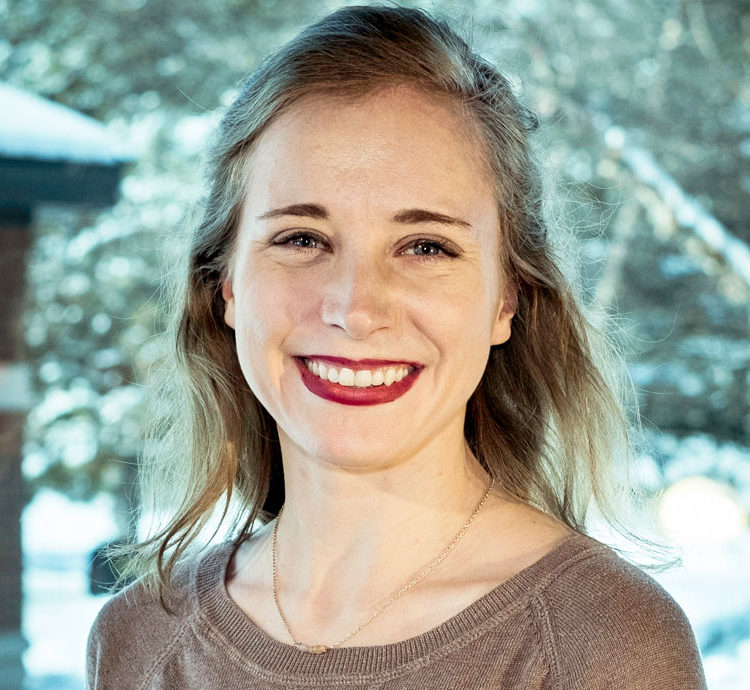 Audrey Wierenga
Audrey Wierenga (B.A. '18) is the copywriter for Cornerstone's Marketing & Communications Office. She graduated from Cornerstone in 2018 with a degree in broadcast communication. Audrey also serves on the Young Alumni Council.
In her spare time, Audrey enjoys working on her own full-length work of fiction, co-hosting a podcast about the Academy Awards and participating in local theatre productions.
Want to Learn More About CU?
Connect With CU