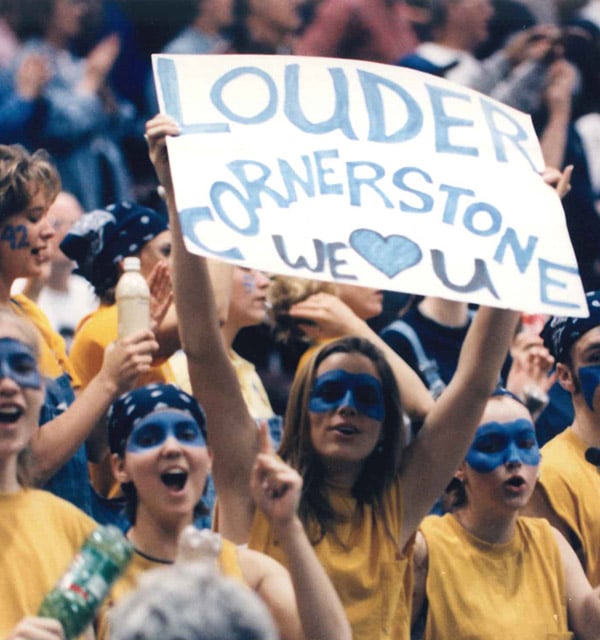 Homecoming & Family Weekend

It's Time to Come Home
Homecoming &
Family Weekend 2023
Join us for the annual Homecoming & Family Weekend at Cornerstone University! During Oct. 6-7, 2023, reunite with your classmates and faculty members, connect with current CU students and take part in lots of West Michigan fall activities that your whole family can enjoy.
Schedule
A detailed schedule for Homecoming & Family Weekend 2023 is forthcoming! Please check back for updates throughout the summer and, if you are an alum or parent of a current student, check your email for event updates.
Past Homecoming & Family Weekends have included favorite events such as an all-campus worship service, Powderpuff, the CU Alumni & Friends 5K, athletic events and pumpkin carving.
Registration
Registration for Homecoming & Family Weekend 20223 will open in mid-summer. Registration is free and required for you to attend.
Campus Map
We will have several open parking lots for you to conveniently park each day. Take a look at the campus map to see which lots will be available and where.
Lodging
Cornerstone is just a short drive from several local hotels, including several located downtown. See the list of hotels below. For a discounted rate, mention Cornerstone University when you book a room.
Explore the City of Grand Rapids
If you're coming in from out of state, why not enjoy all that Grand Rapids has to offer in the fall? Take a family trip to Robinette's, take in the fall colors at a local park, or enjoy a cup of hot chocolate from Haggerty's. There's so much to do and explore, you might even want to add an extra day or two to your trip.
Want to Learn More About CU?
Connect With CU