Cornerstone's Nursing Program Receives Approval from Higher Learning Commission

After months of dedicated planning and extensive preparation, the Higher Learning Commission (HLC) announced its approval of Cornerstone University's Bachelor of Science in Nursing (BSN) program on July 16, 2021. The program was approved by the Michigan Board of Nursing in January 2021. The program is also in the process of obtaining CCNE Accreditation, anticipated in spring 2025.
Approval of Cornerstone's nursing program reflects the university's steadfast commitment to providing an education that prepares men and women for their career paths as they study and learn in a Christ-centered environment.
"The approval of the new Bachelor of Science in Nursing program by HLC is something that we highly value and are committed to here at Cornerstone," said Dr. Maria McCormick, chair of the Nursing Division. "The research is clear that adherence to accreditation guidelines indicates the high-quality nature of an educational program, ensuring that the curriculum delivered addresses health care gaps, promotes continuous learning and research and ultimately results in health care providers that are prepared to positively impact health care delivery."
The HLC now recognizes Cornerstone's BSN program as a robust program that is fully equipped to admit students and matriculate graduates who are eligible to sit for the National Council Licensure Examination (NCLEX) and become registered nurses upon passing the exam.
Apart from NCLEX preparation, Cornerstone's innovative BSN program also has the added benefit of allowing students to interact with hospital-grade equipment and responsive artificial intelligence mannequins. Students in the nursing program also learn from faculty who have extensive experience in nursing across the lifespan in both outpatient and inpatient settings and who are all professing Christ followers.
"Health care-associated accreditation has been shown to increase positive patient outcomes, improve quality and safety of health care delivery and promote the advancement of health care research and development globally," McCormick said. "Because of our commitment to accreditation standards, our students will be able to be active, influential members of the health care community."
Nursing students are required to complete clinicals at a hospital or medical setting. Cornerstone has several local partners who will accept nursing students. These include prestigious hospital systems like the Spectrum Health Medical Group, Mercy Health and Metro Health.
Accreditation of CU's nursing program ensures that students know they are receiving a quality education and wholehearted preparation for their career field—that their degree will add significant value to their future.
For more information on Cornerstone's BSN, visit the nursing major web page.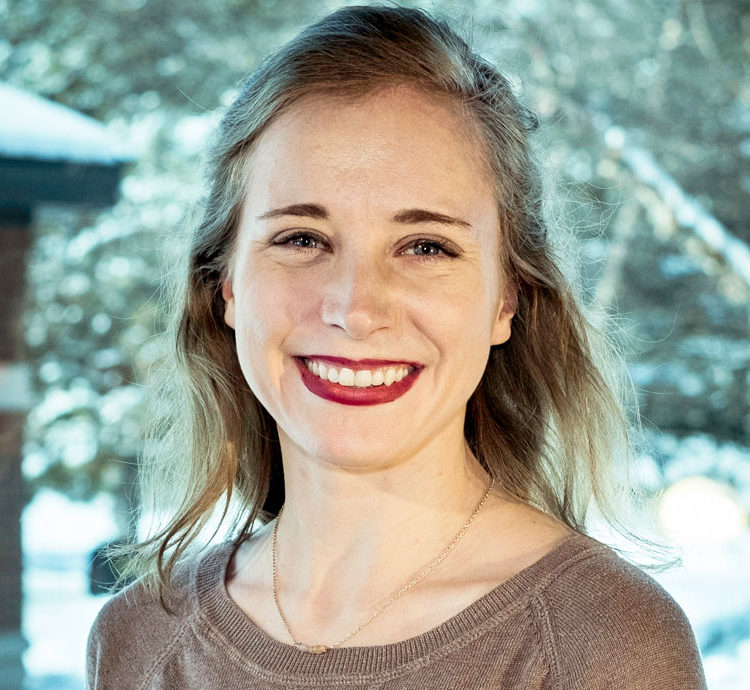 Audrey Wierenga
Audrey Wierenga (B.A. '18) is the copywriter for Cornerstone's Marketing & Communications Office. She graduated from Cornerstone in 2018 with a degree in broadcast communication. Audrey also serves on the Young Alumni Council.
In her spare time, Audrey enjoys working on her own full-length work of fiction, co-hosting a podcast about the Academy Awards and participating in local theatre productions.
Want to Learn More About CU?
Connect With CU