Cornerstone University
Music Education Program Continues to Grow

Careers in music education are growing steadily. According to Study.com, music teaching jobs are expected to increase by 8% through 2028. Cornerstone University's music education program is ready for that uptick by preparing well-rounded music educators.
Cornerstone University's Communication, Media & Music Division has a robust music education program that continues to grow. Half of the incoming music majors for the 2020-21 academic year will study music education. And that's no surprise, considering this program has produced several outstanding music directors, including Jonathan Schnicke, who led his Kent City Marching Band to a Michigan Competitive Band Association State Championship. This is the highest honor a marching band can receive in Michigan.
This rigorous program has two sections: the CU core curriculum and, once the student is accepted into the program, both music and education classes. CU offers small class sizes, giving students the unique opportunity to be mentored by their professors and become involved in several musical groups. Chelsea Dykstra (B.Mus. '20) held leadership positions in both the CU Chorale and Symphonic Winds and even performed with the CU Jazz Ensemble. This fall, she will be student teaching in Jenison Public Schools.
"This program has the most incredible professors and mentors," Dykstra said of her experience. "It's a lot of work, but it's really rewarding."
The program is designed to provide a well-rounded music education experience to prepare students for a variety of music classes. With the new program structure, students now have an opportunity for greater preparation in choral and instrumental studies and will complete more hours interning in a music classroom.
Upon graduation, students are qualified to receive their teaching certificate in the state of Michigan and do not need any separate endorsements; they are qualified to teach any music subject in the state.
Professor Kayla Cordell, assistant professor of music, and Professor Adam Borst, an adjunct music education faculty member, both have extensive experience teaching music in the K-12 classroom. They recently presented at the MSU New Directions in Music Education conference on music program advocacy and strategies for using state-mandated teacher evaluation systems.
"Our music education faculty stay relevant," Cordell said. "We engage in current topics, and we have practical experience to share with the students we mentor."
Cordell said that since many of Cornerstone's music students grew up in churches, they have diverse talents and interests when it comes to music, whether they played in a worship band or sang in a church choir. That is an important facet of the newly designed program.
"We found that students do not want to be trapped in one track," Cordell said. "We've modeled this program after the needs of the students and the multiple demands of the music education field."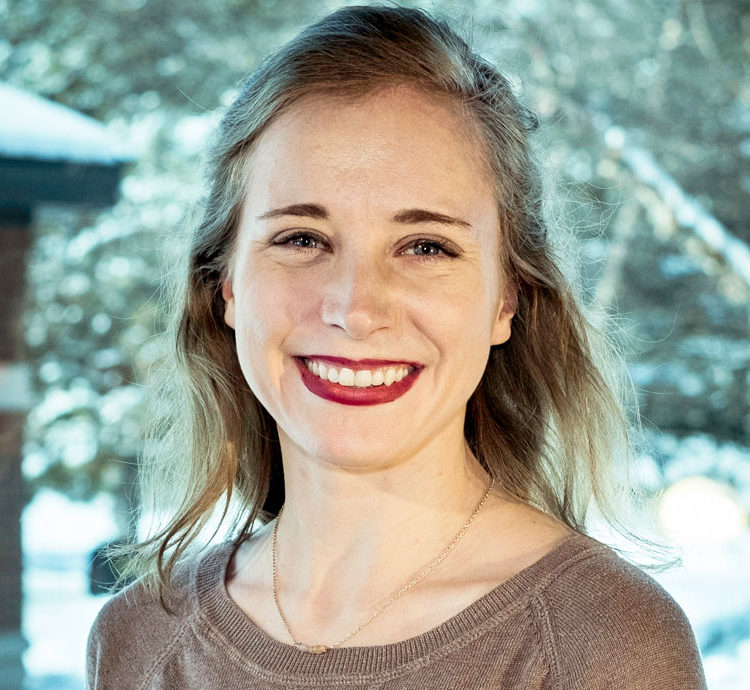 Audrey Wierenga
Audrey Wierenga (B.A. '18) is the copywriter for Cornerstone's Marketing & Communications Office. She graduated from Cornerstone in 2018 with a degree in broadcast communication. Audrey also serves on the Young Alumni Council.
In her spare time, Audrey enjoys working on her own full-length work of fiction, co-hosting a podcast about the Academy Awards and participating in local theatre productions.
Want to Learn More About CU?
Connect With CU