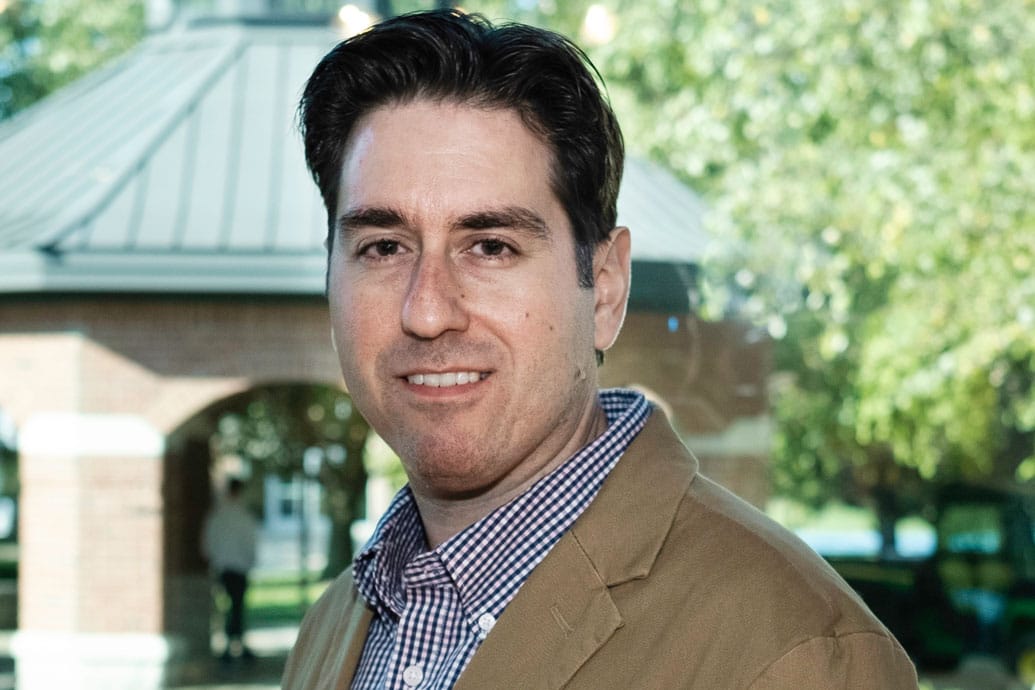 Education
Ph.D., Linguistics, Michigan State University
M.A., Linguistics, Michigan State University
B.A., International Studies, Cedarville University
Michael Pasquale, Ph.D.
Professor of Linguistics
Humanities Division Chair
Director of the M.A. TESOL Program
Traditional Undergraduate Humanities Division
Professional & Graduate Studies
Education
Ph.D., Linguistics, Michigan State University
M.A., Linguistics, Michigan State University
B.A., International Studies, Cedarville University
Dr. Michael Pasquale is chair of the Humanities Division and professor of linguistics at Cornerstone University. He leads the Master of Arts in TESOL degree program for Cornerstone's Professional & Graduate Studies and is passionate about equipping teachers to make a difference in their communities. Dr. Pasquale also serves as a consultant for mission organizations and local churches, providing training in Europe, Asia, South America and North America.
He has been a member of the Michigan State Board of Education World Language Standards Development Committee (ESL and Spanish) and is a member of TESOL and Michigan TESOL. Dr. Pasquale is also the co-editor of the International Journal of Christianity & English Language Teaching.
"I am blessed to be a part of a vibrant learning community at CU. When we teach, we seek to engage the the whole person. Students are more than just vessels to be filled with information, but are active members of a learning community. I see teaching as an example of hospitality. As a host, I am able to invite students to engage."
Hobbies
READING
TRAVELING
TAKING WALKS WITH HIS FAMILY
WATCHING THE DETROIT TIGERS
Research Interests
INTERACTION BETWEEN SOCIOLINGUISTICS AND SECOND LANGUAGE ACQUISITION
FOLK LINGUISTICS OF SECOND LANGUAGE ACQUISITION, STUDYING THE BELIEFS OF TEACHERS AND STUDENTS CONCERNING THE LANGUAGE LEARNING PROCESS
LANGUAGE POLICY IN RELATION TO ENGLISH LANGUAGE TEACHING
Books
"Every Tribe and Tongue: A Biblical Vision for Language in Society," co-authored with Nathan L. K. Bierma (Wipf and Stock Publishers, 2011)
"An ESL Ministry Handbook" (Credo House Publishers, 2011)
Awards and Recognitions
Provost's Teaching Excellence Award (2007)
Want to Learn More About CU?
Connect With CU