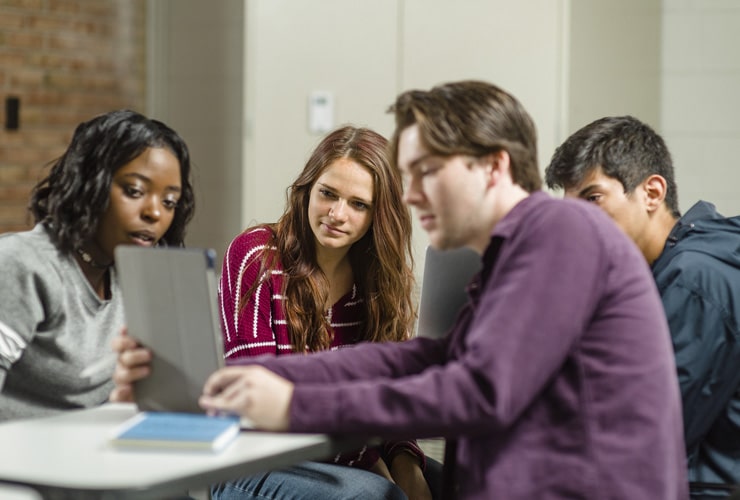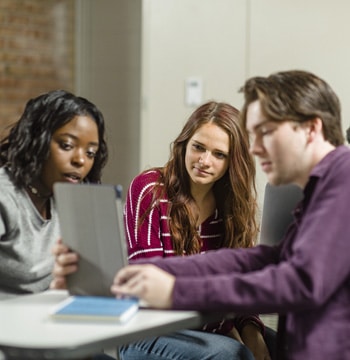 Pathway Program

Flourish in a Supportive
Learning Community
Pathway Program
Pathway is a program designed to empower students by providing support systems both in and out of the classroom. Cornerstone University does this by offering classes with low student-to-professor ratios, equipping students to earn an associate degree after two years in the program and by designing an individual roadmap for each student to persevere to completion of their bachelor's degree.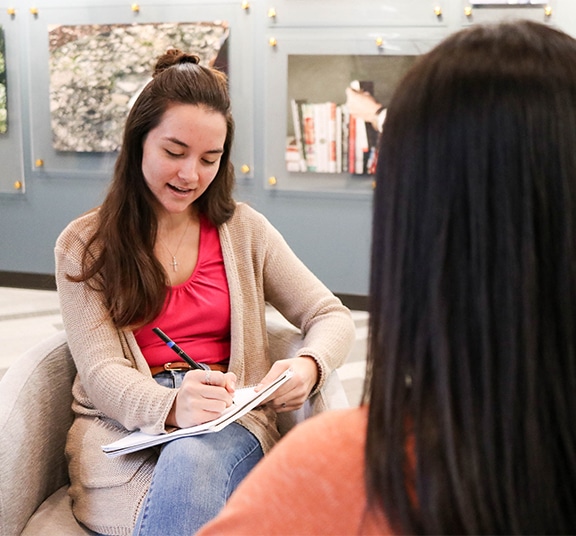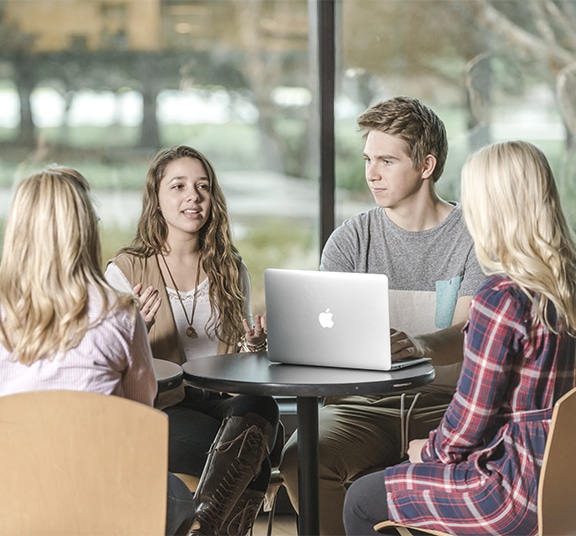 Program Overview
To support your personal growth as an influencer for Christ and to help you achieve your academic goals, our Pathway program:
Creates unique, well-crafted learning environments with low student-to-professor ratios.
Provides hands-on study lab support for your enrolled courses over four semesters.
Guides you in the design of an individual roadmap to graduation.
Benefits
Upon completion of all Pathway program requirements, you'll earn an Associate of Arts in general studies degree prior to pursuing a bachelor's degree. In addition, you can expect opportunities to enjoy program benefits that are covered in your tuition.
01
Free Tutoring
Take advantage of free writing labs, one-on-one mentoring with Pathway's program director and bi-weekly study lab sessions; this ensures you get additional opportunities to discuss your assignments, upcoming exams and projects. You are also eligible to receive free tutoring for every class you are enrolled in.
02
Graduate On Time
Graduate with your bachelor's degree in the typical four-year timeframe, completing a major of your choice.
Connect with your admissions counselor to confirm if your major works with the Pathway program. Pathway participants will not be able to participate in intercollegiate athletics at Cornerstone University.
03
Small Class Sizes
Receive more attention from your professors because of intentionally limited class sizes. Each Pathway cohorts is limited to 20 students, ensuring that you receive more in-class assistance from faculty members and build meaningful relationships with your peers.
How to Apply
Admission to the Pathway program is limited. Spots are available each year on a first come, first served basis. To reserve your place in the upcoming Pathway cohort, complete these four steps.
Step 1: Apply
When you apply for admittance into Cornerstone, factors such as GPA are required to ensure you are enrolled under parameters that promote and foster academic success. If your GPA and test scores (if applicable) do not meet our academic requirements, the Admissions Office will assess if Pathway is the best route for entering Cornerstone. If your scores increase, the assistant director of academic success will review the terms of your acceptance and notify you if your participation in Pathway will continue.
Students are admitted to Cornerstone and the Pathway program on a rolling basis.
Step 2: Request Transcripts
Send your high school transcripts and test scores to Cornerstone's Traditional Undergraduate Admissions Office.
Step 3: Receive Admission Decision
Upon your acceptance to Cornerstone, you will be notified if you are eligible to participate in Pathway.
Step 4: Deposit
If you are invited to apply for Pathway, you may confirm your enrollment by:
Submitting your $200 enrollment deposit.
Completing the Pathway acknowledgement form.
Frequently Asked Questions
What will my first semester look like?
Pathway students will be enrolled in 12 credits during their fall semester. Classes and times will be pre-determined by the director of academic success.
Would I continue in the Pathway program even if I do well my first semester?
Yes. The Pathway program is designed to help students thrive academically as underclassmen at Cornerstone which is why a structured program is maintained until upperclassman status is reached.
When does Pathway participation end?
Pathway ends after a student completes their fourth Pathway study lab, which would be at the conclusion of the student's fourth semester at Cornerstone. Students are encouraged to continue in their program-specific major in order to graduate from Cornerstone with a Bachelor of Arts or Bachelor of Science degree.
Can I live on campus as a Pathway student?
Yes! In fact, it is strongly encouraged that first-year students live in the residence halls.
Can I participate in other extracurricular activities?
Pathway students may participate in extracurricular activities that do not require them to miss any class sessions or take an extensive amount of time away from studying. An example of an extracurricular that Pathway students may not participate in would include the University Chorale. Pathway students may, however, participate in extracurriculars such as intramural sports or student organizations.
Will I qualify for financial aid?
As part of your acceptance, you may qualify for federal assistance. Students are encouraged to file the FAFSA by March 1 in order to qualify for as much Cornerstone, state and federal aid as possible. (Cornerstone FAFSA Code: 002266)
Is there an extra charge for participating in Pathway?
No, all services provided in Pathway are free to participating students.
Why does the Pathway program utilize a cohort model?
Pathway utilizes a cohort model so students can learn, work and grow collaboratively with select faculty and the director of academic success.
After I complete the Pathway program, will I still receive academic assistance?
After completing Pathway, students will still have access to the Center for Academic Success, which includes free tutoring in all courses and access to the Writing Center.
When should I submit my enrollment deposit?
Given that there are limited spots available, students are encouraged to submit their enrollment deposit as early as possible. Deposits are refundable until May 1.
What if I have college credits from dual enrollment or AP classes?
Cornerstone will accept any transfer credit from an accredited college, 100 level or higher and a C- grade or better. However, even if bringing in college credits, you should still plan for the Pathway program to take two full years.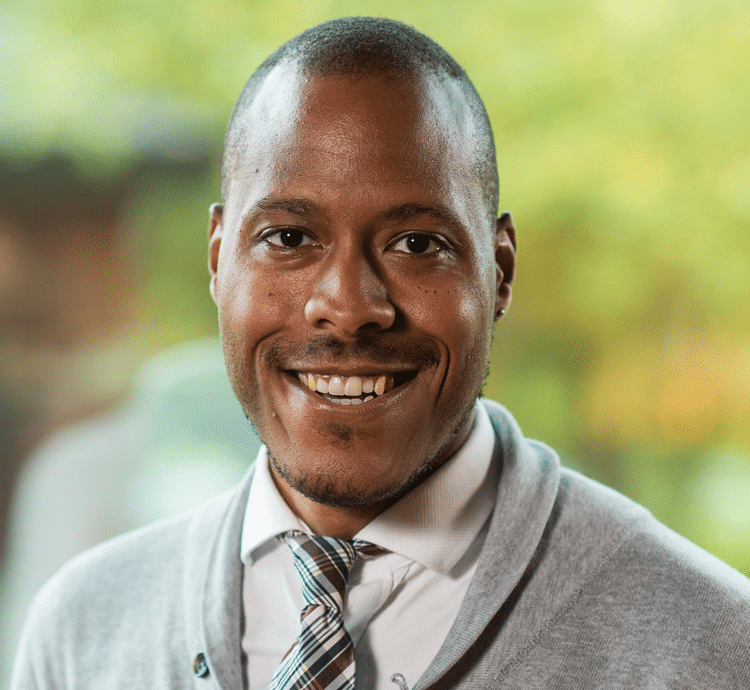 Mario Adkins
Director of Academic Success
P:
Hours
MON - FRI: 8 a.m. - 5 p.m.
SAT & SUN: Closed
Want to Learn More About CU?
Connect With CU