Cornerstone University Faculty and Staff Gather for Day of Prayer

Scripture tells us that as Christ followers, no matter what our circumstances, we should pray without ceasing (1 Thessalonians 5:17). On Tuesday, Aug. 24, before students arrived on campus, Cornerstone University faculty and staff gathered to model that discipline as a body of believers. The entire work day was punctuated by moments of bathing the campus in prayer in anticipation of students' return.
During the morning worship service, Emilie Azkoul, vice president for human resources and administration, led the campus in prayer and a Scripture reading. Cornerstone's president, Dr. Gerson Moreno-Riaño, followed with a brief reflection on how Christ lived and exemplified a life of prayer, and how this provides a model for the Cornerstone community.
"We are called to be persistent in prayer, with hearts full of hope," said Dr. Moreno-Riaño. As a part of the service, several vice presidents participated in Scripture readings and led the campus in praying for Cornerstone's faculty and staff, for loved ones that do not know the LORD and for students across all the university's campuses.
Various buildings on campus had prayer stations where faculty and staff were encouraged to visit throughout the day. Departments gathered to pray together. Other faculty and staff simply prayed on their own as they walked through campus. It was a day full of both loud, exultant worship and quiet, contemplative prayer.
Faculty and staff prayed at each station: the Corum Student Union, the Jack and Mary De Witt Center for Science and Technology, the Mary De Witt Center for Nursing and the WCSG radio building. They prayed that God would give new students strength as they moved away from home, that they would engage with their studies and, most importantly, that they would be a beacon of Christ's love to all they encountered.
"I spent part of the day traveling to the different prayer stations on campus, time praying for each of the students on my class rosters and doing a prayer walk around the campus," said Dr. Rob Keys, professor of environmental biology and science education. "I prayed for the students getting ready to arrive. It was one of the best ways to start the school year I have ever had."
The day ended with a final time of worship where Heidi Cece, vice president of enrollment and marketing, spoke about how we can lean into the chaos of our lives by relying on God to guide us through it.
"I am struck by the conviction of our faculty and staff to take significant time to worship, pray and listen to God's calling for our departments, our facilities and our students' various needs," said Michelle Haagsma, who serves in the accounting department at Cornerstone. "We have an amazing calling and responsibility to prepare hearts and minds to go out and show the love of Christ."
The prayer stations on campus remain in place for faculty and staff to continue to pray for students throughout the semester. Dr. Moreno-Riaño says that this steadfast prayer is an essential aspect of Cornerstone's vision and mission.
"As a body of believers and as a Christian institution," said Dr. Moreno-Riaño, "it is a great opportunity for us to be in constant prayer for our students—that they would encounter the LORD on this campus and that they would maximize every opportunity to grow closer to Him."
Ways to Pray for Cornerstone
We as a university are always grateful for the prayers of our community. Here are some ways to pray for Cornerstone:
Pray for our students as they continue to adjust to a new semester and to life on campus.
Pray for our campus community, that we would continue to stay healthy and safe in the midst of the COVID-19 pandemic.
Pray for faculty and staff as they faithfully teach our students and model what it means to be a dedicated Christ follower.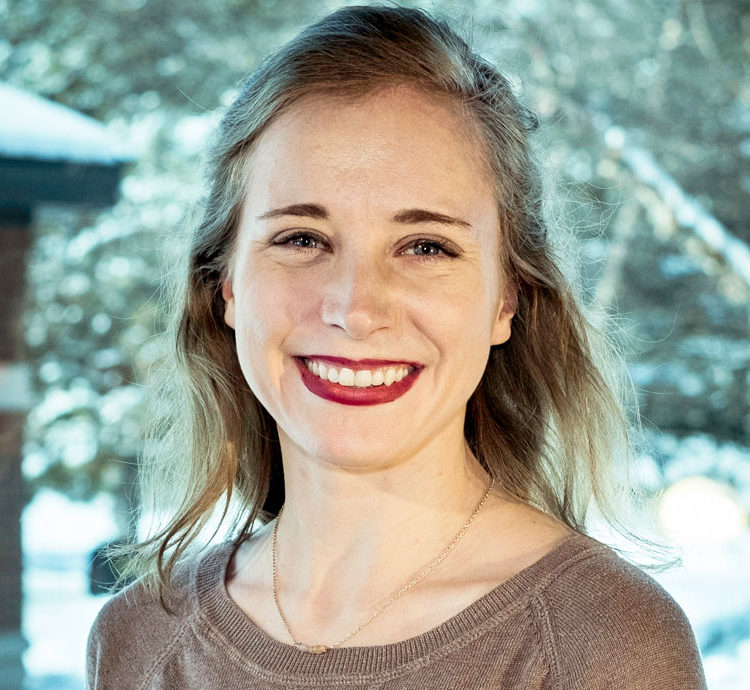 Audrey Wierenga
Audrey Wierenga (B.A. '18) is the copywriter for Cornerstone's Marketing & Communications Office. She graduated from Cornerstone in 2018 with a degree in broadcast communication. Audrey also serves on the Young Alumni Council.
In her spare time, Audrey enjoys working on her own full-length work of fiction, co-hosting a podcast about the Academy Awards and participating in local theatre productions.
Want to Learn More About CU?
Connect With CU