Cornerstone University Welcomes Largest Incoming Freshman Class on Record

On Saturday, Aug. 28, the temperature reached 92 degrees in Grand Rapids, Mich. But that didn't stop over 430 families from arriving on Cornerstone University's campus, with cars full of boxes, to move students into residence halls.
"Honk if you're excited!" said one sign, held by a student volunteer, that greeted cars as they poured into the university's main entrance. Almost as quickly as they arrived on campus, new students were already moved into their residence halls with the help of residence life staff and student resident assistants and volunteers.
"Arrival day was the definitive moment that made me feel at home," said Elizabeth Paredez (BSN '25) when she reflected on arriving on campus that day. "Staff members and students were full of kindness and hospitality, and I instantly felt welcomed and a part of the Cornerstone family."
Later in the afternoon, students and their families gathered in the graciously air-conditioned Christ Chapel, packing the place to standing room only. Some of them experienced their first worship service in that space, led by Cornerstone staff.
"We love and are excited when students are here," said Dr. Jon Marko, dean of undergraduate education at Cornerstone. "We are excited for our students to get to know one another, our staff and our faculty. But the person we want them to get to know most intimately is Jesus Christ."
After a time of worship, university president Dr. Gerson Moreno-Riaño greeted students and their families. Throughout the morning, he had been able to meet a handful of them and reiterated the fact that, while all of the students were new, he was new to Cornerstone as well.
"We will do this together," he said confidently.
Dr. Moreno-Riaño also spoke about the great love that Cornerstone will cultivate within each student during their time here. "You are on the precipice of an incredible adventure," he said. "But this is just the beginning. We want in every way possible to facilitate that you will fall in love with Jesus like you never have before."
He also spoke on the great meeting that Cornerstone is preparing its students for.
"You'll have many meetings here and beyond," Dr. Moreno-Riaño said, "but the meeting we want to prepare you for is the great meeting with our Lord and Savior, Jesus Christ."
At the end of the dedication service, Dr. Marko and Dr. Peter Osborn, COO and interim vice president of Spiritual Formation & Christian Community at Cornerstone, prayed for both the students and their families. Dr. Moreno-Riaño closed with a blessing over the students.
Tearful goodbyes were said and hugs were given before parents left their students for their next adventure, one where they will be transformed in ways they never have before.
"This year's Arrival Day was a culmination of a long year where we received the opportunity to see God's faithfulness not only in the results of our hard work in bringing in a record class, but also seeing His faithfulness in the lives of future students," reflected Dave Emerson, director of admissions and international recruitment at Cornerstone.
Dr. Moreno-Riaño also expressed gratitude toward the LORD and the work of faculty and staff across campus.
"It is truly evidence of God's great work in this university that we have such a large incoming freshman class," said Dr. Moreno-Riaño as he reflected on Arrival Day. "The parents of these students have entrusted us to take care of their students, and we will not betray that trust."
Schedule a Visit
Interested in finding out more about Cornerstone? Schedule a visit with one of our admissions counselors today and discover how you can live into your calling here.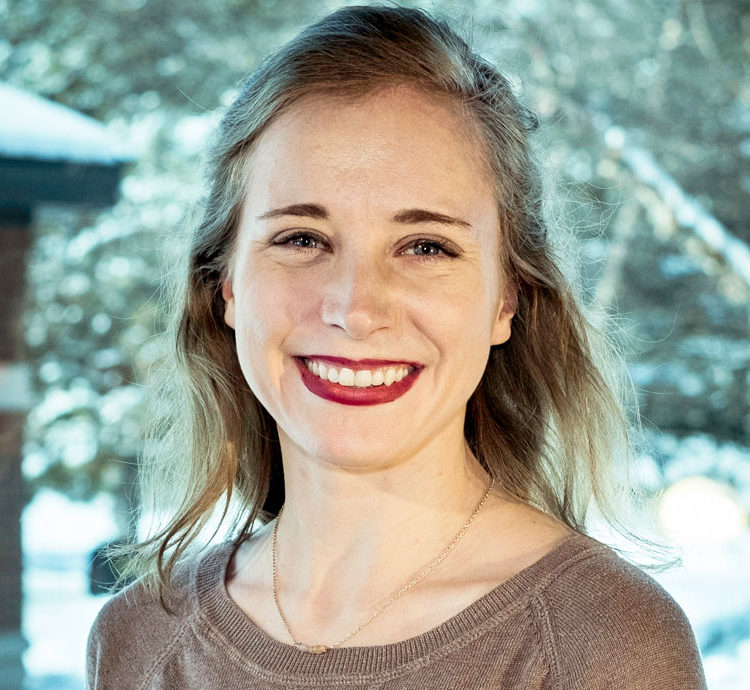 Audrey Wierenga
Audrey Wierenga (B.A. '18) is the copywriter for Cornerstone's Marketing & Communications Office. She graduated from Cornerstone in 2018 with a degree in broadcast communication. Audrey also serves on the Young Alumni Council.
In her spare time, Audrey enjoys working on her own full-length work of fiction, co-hosting a podcast about the Academy Awards and participating in local theatre productions.
Want to Learn More About CU?
Connect With CU