Cornerstone University's
Teacher Education Division
Reaccredited by CAEP

The Teacher Education Division—including the M.A. in education with a concentration in educational leadership—at Cornerstone University has been accredited by the Council for the Accreditation of Educator Preparation (CAEP). The accreditation is valid until April 2028.
Accreditation is a seal of approval for colleges and universities, ensuring that their education preparation programs are peer-reviewed and meet quality standards established by the academic community, professionals and stakeholders. CAEP is one of the most authoritative accreditors for teacher education programs across the country.
"We have a wonderfully gifted Teacher Education Division at Cornerstone, and it is no surprise that they would be awarded this accreditation," said Dr. Jon Marko, dean of traditional undergraduate academics at Cornerstone. "It's a reflection of their hard work as a division."
CAEP grants accreditation based on the following annual reporting measures:
The impact on P-12 student learning and development.
Indicators of teaching effectiveness.
Satisfaction of employers and employment milestones.
Satisfaction of completers.
Graduation rates.
Ability of completers to meet licensing requirements.
Ability of completers to be hired in education positions.
Student loan default rates and other consumer information.
"Technology integration and diversity are cross-cutting themes that connect with each standard. Data was collected and analyzed in these areas," added Dr. Laurie Burgess, chair of the Teacher Education Division at Cornerstone. "As we analyzed the data findings within our program through the CAEP standard lens and our peer reviews from other institutions around the country from the site visit, we feel strongly that we are doing our very best to prepare our teacher candidates well for the field of education."
The accreditation process occurs every seven to 10 years. It involves five steps: program and state review status, annual reporting, self-study process, formative review and visit. The final step—the visit—was delayed due to the COVID-19 pandemic. A team of five faculty from various institutions across the country met for a three-day intensive site visit, interviewing students, faculty, staff and other stakeholders and analyzing the program based on a variety of factors.
"This council's final decisions granted us accreditation status," Burgess said.
Burgess said that CAEP requires the Teacher Education Division to meet five standards: pedagogy, clinical practicum processes, recruitment of candidates, program impact with partner programs and quality assurance.
"Accreditation is critical for many reasons as it gives national credibility to our program and allows us to certify students upon graduation with the Michigan Department of Education," Burgess said. "It also shows that we are truly committed to the continuous improvement of our program."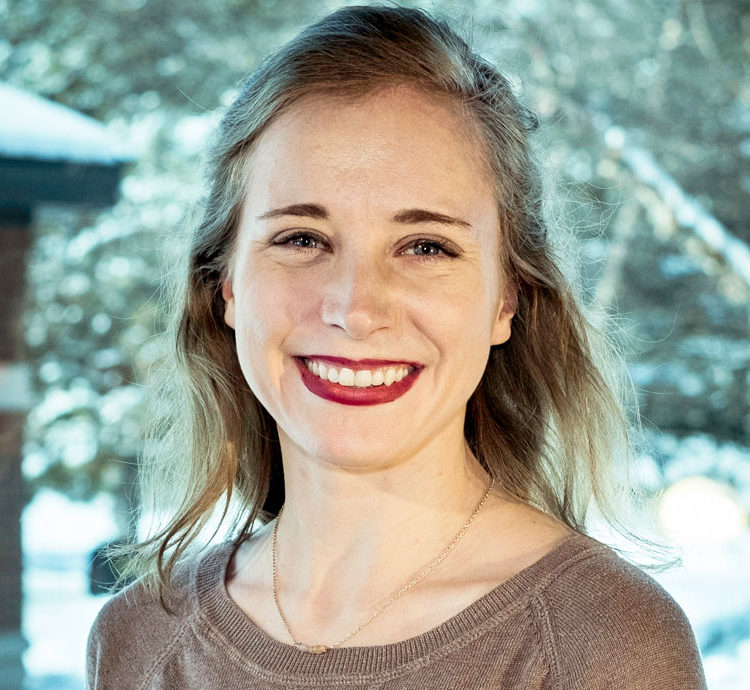 Audrey Wierenga
Audrey Wierenga (B.A. '18) is the copywriter for Cornerstone's Marketing & Communications Office. She graduated from Cornerstone in 2018 with a degree in broadcast communication. Audrey also serves on the Young Alumni Council.
In her spare time, Audrey enjoys working on her own full-length work of fiction, co-hosting a podcast about the Academy Awards and participating in local theatre productions.
Want to Learn More About CU?
Connect With CU