Gerson Moreno-Riaño Speaks
at Annual Church
Ministries Conference

On March 4-5, 2022, Cornerstone University president Dr. Gerson Moreno-Riaño served as keynote speaker for the Church Ministries Conference at Calvary Baptist Church in Grand Rapids, Mich. The conference is designed for ministry leaders and pastors in West Michigan and northern Indiana to network, worship and be reinvigorated toward their mission as disciples of Jesus Christ.
Ken Vanderwest, executive pastor of Kent City Baptist Church and member of the conference committee, remembered Moreno-Riaño from their time as students at Cedarville University. He and Moreno-Riaño reconnected as ministry leaders in West Michigan—one in the area of pastoral leadership and the other in the area of higher education. Considering this year's conference theme was The Shepherding of Souls, this was an ideal opportunity for Vanderwest to invite an academic perspective to the conference. The conference has had a long-standing relationship with Cornerstone, having invited past presidents and faculty members to present and teach. Vanderwest knows that Cornerstone remains rooted in scriptural truth and is a valuable resource for conference attendees.
"At the conference, we often talk about current issues that are facing the church," Vanderwest said. "We appreciate having academic institutions like Cornerstone and leaders like Gerson that address those issues from a thorough perspective. One of the reasons I invited Dr. Moreno-Riaño was because I don't question his commitment to our faith or the mission of the gospels."
Vanderwest said that even before the conference, attendees reached out to him to find out when Moreno-Riaño was speaking—they were excited to hear what he had to say. Over the two-day conference, Moreno-Riaño presented three keynote addresses about the importance of shepherding souls. Throughout the weekend, Moreno-Riaño identified and explained seven global trends that affect churches, ministries and colleges around the country and what ministry practitioners can do to address them. These included issues of identity, truth and our culture's growing fascination with evil and death. He then presented opportunities to share the gospel despite these trends. Conference attendees were eager to hear from someone who understands the work they do every day and the challenges they face in their roles.
"It was an honor and a privilege to speak to fellow shepherds from around the state and around the country," Moreno-Riaño said. "No matter what our ministry contexts, we are all facing the same challenges—in our schools, in our churches and in our homes, and we have an incredible opportunity to share the gospel to our flocks. It is a blessing to do this work alongside them."
Lead pastor of Calvary Baptist Church Dr. Jeff Halsted has built a relationship with Moreno-Riaño since the new president began his tenure in August 2021. He could see that Moreno-Riaño had a passion for remaining faithful and true to the teachings of the gospel and a desire to build strong relationships with area churches, no matter their size.
"Cornerstone's new president has consistently shown his central concern for the glory of God's name and his love for Christ's church since the day he began to consider his new role," Halsted said of Moreno-Riaño. "He has made a sincere effort in reaching out to many church leaders throughout West Michigan to listen and learn as well as to speak and provide meaningful insight for the church and its relationship with Christian higher education. I am thrilled that his mind for scholarship, heart for our triune God and deep love for God's people will continue to bless not only the university, but Christ's church in West Michigan for many years to come. We were blessed to have him encourage and instruct Christian servants at the Church Ministries Conference."
The conference welcomed over 400 visitors this year, including ministry representatives and pastors from around the country who found deep value in the sessions offered throughout the weekend. This year's sessions included apologetics, leadership, missions and evangelism.
"I know Dr. Moreno-Riaño cares deeply about the church," Vanderwest said. "He knows and believes that the church has been entrusted with the gospel—that's why God has us here, to be the body of Christ. During the conference, he truly encouraged all attendees to continue following their calling."
Bring Cornerstone to Your Event
Interested in hosting a staff or faculty member to speak at your church, conference or event? Contact us to learn about connecting our expert professors with your congregation.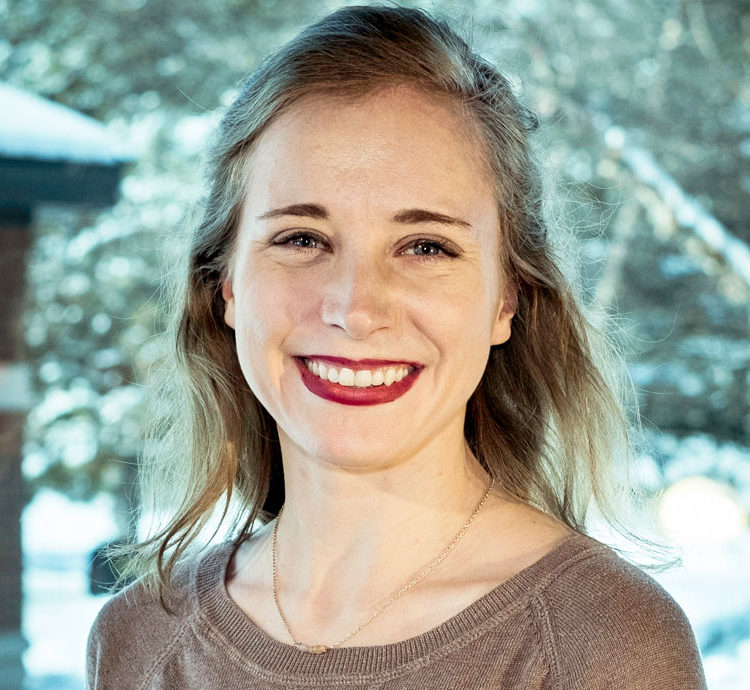 Audrey DeBoer
Audrey DeBoer (B.A. '18) is the copywriter for Cornerstone's Marketing & Communications Office. She graduated from Cornerstone in 2018 with a degree in broadcast communication. Audrey also serves on the Young Alumni Council.
In her spare time, Audrey enjoys working on her own full-length work of fiction, co-hosting a podcast about the Academy Awards and participating in local theatre productions.
Want to Learn More About CU?
Connect With CU