Recap: Business Breakfast at Cornerstone University
On Campus Events
March 31, 2023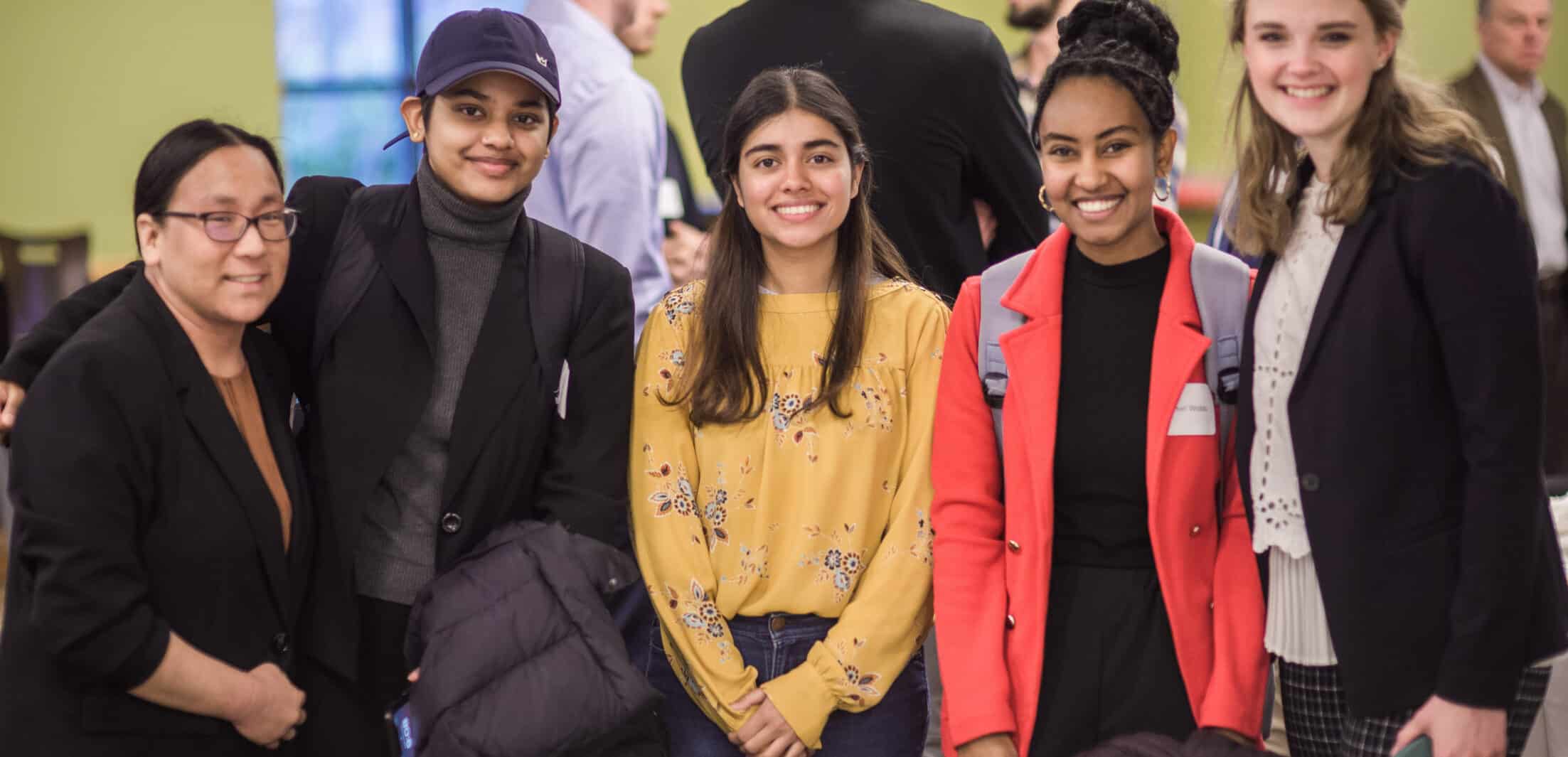 What does it mean to be a conscientious business owner and to build a culture that promotes flourishing employees? That was the overarching question at Cornerstone University's Business Breakfast on March 29. According to Gallup's State of the Global Workplace 2022 Report: The Voice of the World's Employees, "the majority (57%) of the world's employees are not engaged and not thriving."
The Gainey Conference Center welcomed nearly 130 area business leaders, students and faculty for the annual event themed: "Building Employee Engagement Through Personal Financial Stewardship." The event featured a panel discussion in which national and regional business leaders discussed the importance of personal finance principles and programs as a key pillar to improve employee engagement and wellness.
Ron Winowiecki, assistant professor of finance at Cornerstone University, whose research interests include Biblical personal financial wisdom and a thought leader behind the Groundwork Financial Center, moderated the panel. Three distinguished guests discussed personal finances and offered a Biblical solution: stewardship, or more specifically, building a culture of financial wellness for co-workers. Winowiecki shared, "The skills we use in business—all these really cool accounting techniques—are the same things we should be using in person."
Janis Petrini, co-owner and founder of Express Employment Professionals and owner of Specialized Recruiting Group, shared that "most people live their lives and only reach 10% of their potential." She continued with hope: "When people are thriving personally and professionally, and they are thriving in a workplace that values them, and that is helping them to grow and develop, ultimately our community is stronger."
The Ron Blue Institute for Financial Planning's president and general counsel Michael Blue built on the idea, sharing how their system builds on four H's: heart, health, habits and hope, and that, "All of our behavior follows our belief system" with regard to personal finances.
Panelist Mike Lanser, engineer and leader of Innotec Corp., reminded everyone of Matthew 25, and that "God doesn't judge our performance at the final day based on a whole bunch of things we think are important, but it's really how we care for the hurt and the lost." Helping employees achieve Biblical financial success enables them to thrive.
Attendee Erik Olsen, CFP, CKA of Arete Wealth reflected, "Mike Lanser's discussion of Matthew 25's specific implications for his business leadership, his company's internal measurement of 14 dimensions of stewardship and their commitment to give away 20% of their profits all challenged me to rethink the strategy and practices of my own business."
The 90-minute event couldn't have happened without the generous support of underwriters Homes and Growtrust Partners.
Be sure to check out Cornerstone University's Groundwork Financial Center—one of only eight or nine such programs in the United States that offer personal financial guidance—where a group of peer coaches walk alongside students to build a financial wellness plan.
Want to Learn More About CU?
Connect with CU