The Trip of a Lifetime:
Professor "Gator" To Lead Guided Trip To Yellowstone

In September 2021, Raymond "Gator" Gates, retired professor of biology at Cornerstone University, will lead two guided eight-day trips to Yellowstone National Park—all through the eyes of faith.
Gator, known by his students for his bog walks and interactive field trips, has traveled to Yellowstone with CU alumni and students before. During his time as professor at Cornerstone, Gator took students on 11 trips to Yellowstone. Having previously worked in the park for seven years, he is well acquainted with the Yellowstone area, including hiking trails that are not as well known to tourists.
Gator and Mark Tremaine, advancement advisor at Cornerstone, organized the trip through the Welch Heritage Institute of Lifelong Learning. Two week-long trips are planned for mid-September.
Gator will guide lifelong learners through the diverse ecosystems of Yellowstone, including alpine tundra, whitebark pine forests and the geyser basin. Guests may even see snow or the beautiful aspen trees changing color during the September trips.
"Gator can turn any experience into a biology field trip," Tremaine said. "He sees and teaches about creation through the eyes of faith. His dry sense of humor is also top-notch. Gator loves the Lord, and he wants to share that experience with others."
The trip will take participants to popular locations in Yellowstone as well as hiking trails that are off the beaten path. Some of the excursions include Clark's Fork Overlook, West Summit Bear Tooth Pass, Bear Tooth Highway and Lamar Valley. Lamar Valley will provide an excellent place for guests to see wolves, elk, moose and other wildlife.
"I always look for the complexity and design that points us back to God in creation," Gator said. "I hope that those who come on this trip will strengthen their faith in God through it."
The first trip, which is planned for Sept. 13-20, is currently full. The second trip on Sept. 23-30 is still available. Alumni, faculty, staff and friends of Cornerstone are welcome to attend. For registration information, visit the Yellowstone trip website.
Note: Due to the COVID-19 pandemic, the trip dates are subject to change. Due to the fluid nature of the pandemic, more information about health and safety guidelines will become available closer to the trip dates.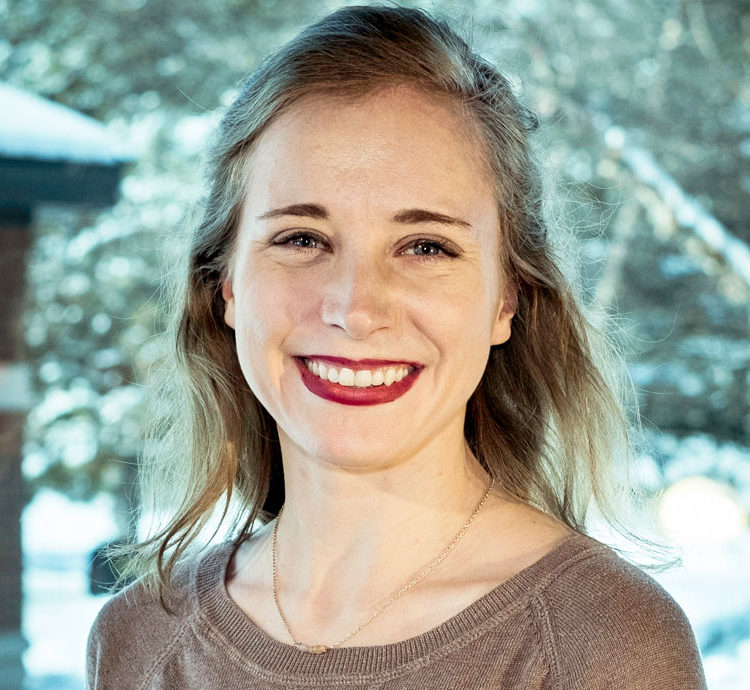 Audrey Wierenga
Audrey Wierenga (B.A. '18) is the copywriter for Cornerstone's Marketing & Communications Office. She graduated from Cornerstone in 2018 with a degree in broadcast communication. Audrey also serves on the Young Alumni Council.
In her spare time, Audrey enjoys working on her own full-length work of fiction, co-hosting a podcast about the Academy Awards and participating in local theatre productions.
Want to Learn More About CU?
Connect With CU