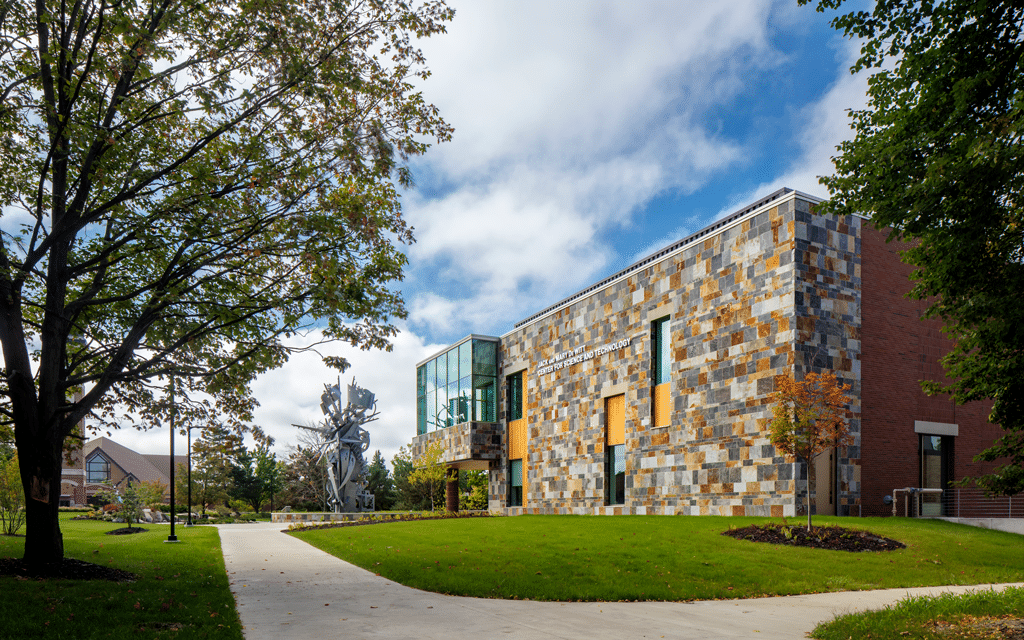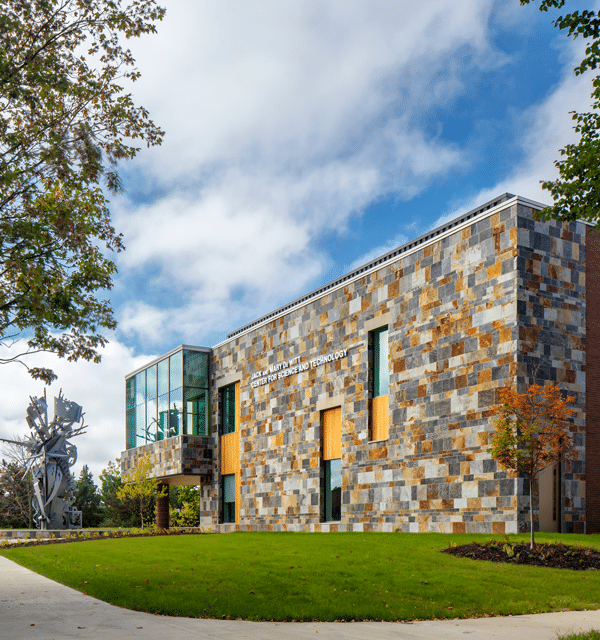 About CU

Conduct an Approved Research Study
at Cornerstone University
Institutional Review Board
At Cornerstone University, the mission of the Institutional Review Board (IRB) is to protect the rights and welfare of research subjects. Because the right to conduct research comes with considerable responsibility, Cornerstone will only condone research studies of the highest ethical integrity. If you wish to conduct a research study at Cornerstone, you must capably demonstrate to our IRB that your research study both acknowledges and fulfills this essential requirement.
The IRB serves to advance regulatory, educational and promotional purposes related to research studies conducted at Cornerstone. As such, the IRB:
Reviews and monitors research projects which involve human subjects to ensure that two broad standards are upheld. First, subjects are not placed at undue risk. Second, that they give uncoerced, informed consent to participants.
Reviews and monitors all projects involving animals to ensure that they are justified by their benefits and minimize any animal pain or suffering that might occur.
Encourages university faculty, staff and students to engage in appropriate scholarship.
Helps university faculty, staff and students understand the concepts of ethical behavior in research, "doing no harm" and informed consent.
Develops and publishes guidelines for the review and monitoring of projects under their jurisdiction.
Institutional Review Board Members
Types of Research Requiring Review
Research is defined by federal regulations at 45 CFR 46.102 (Protection of Human Subjects 2018), as "a systematic investigation including research development, testing, and evaluation, designed to develop or contribute to generalizable knowledge." This definition was revised in the 2018 Requirements version of the Common Rule to specifically exclude the following activities:
Scholarly and journalistic activities (e.g., oral history, journalism, biography, literary criticism, legal research and historical scholarship).
Public health surveillance activities.
Collection and analysis of information, biospecimens or records by or for a criminal justice agency for activities authorized by law or court order or criminal investigative purposes.
Authorized intelligence, homeland security, defense or national security mission operational activities.
Types of Research Requiring Review
Any research involving human subjects must receive prior approval from the Institutional Review Board (IRB). The sole exceptions are for:
Faculty supervised classroom projects on educational practices in which students volunteer to use themselves as the research subjects;
Anonymous one-time educational tests limited to innocuous items such as perceptions of non-personal matters; and
Demographic, marketing and program evaluation information routinely collected by the university.
Projects in these three categories do not require IRB approval as they are not considered research by the Code of Federal Regulations, 45 CFR 46.102d. It is important to note that the above exceptions do not apply to research whose participants include vulnerable persons. "Vulnerable persons" are considered to be those who may be less able to protect themselves and their interests relative to other persons in a given setting or situation. Such individuals have diminished autonomy (45 CFR 46 parts B, C and D).
Student Research and Class Projects
All student researchers who involve human subjects in a research project must have a member of the Cornerstone University faculty act as the faculty sponsor for the research. The faculty member is responsible for ensuring that the student researcher takes proper precautions to protect the rights and welfare of volunteer participants and assists with the IRB proposal completion and submission processes.
The collection of information from research participants for the purpose of class discussion or for the purpose students in research methods generally does not require IRB review. Researchers cannot determine by themselves if their research is or is not exempt. They must submit a request for approval to the IRB. In general, if your project is classroom-based and is not designed to produce generalizable knowledge, then IRB approval is not required. Use the university's definition of "what is research" above to help discern if IRB review is warranted.
The IRB Review Process at a Glance
The goal of the IRB is to make the proposal review process as quick and efficient as possible. If you are planning a project in the future in which you are the principle investigator (PI), the following are the basic steps you'll need to take to get IRB approval:
PI accesses proposal forms on IRB website.
PI completes proposal forms and online training.
PI submits forms and training certificate to IRB chair.
Proposal is reviewed by the committee.
IRB chair contacts PI regarding the decision.
If one conducts his or her own research without IRB approval, it is not covered by Cornerstone's liability insurance.
Levels of Review
The role of the IRB in reviewing research is to monitor the protection of human subjects. Specifically, the IRB aims to ensure respect for persons, beneficence and justice in the recruitment process. To do so, the IRB assesses the transparency of the research process, the informed consent process and the overall management of risk to human subjects. The extent to which research proposals must be reviewed are determined by the nature of the risk associated with the student. In essence, the greater the risk to the participants, the greater the degree or extent to which the proposal must be reviewed.
The following categories of review range from research considered to be of minimal or lesser risk (i.e., exempt) to research that is considered higher risk and thereby requiring a greater level of review (i.e., full committee review).
Exempt
Exempt research involves no more than minimal risk to subjects; the same level of risk that we experience going about our daily lives. Although the category is called "exempt," this type of research does require IRB review and registration. See 45 CFR 46.104 for a description of the types of research that fall into this category.
Under the four exempt categories 46.104(d)(2)(iii), (d)(3)(i)(C), (d)(7) and (d)(8), research may be required to undergo limited IRB review. Limited IRB review is reviewed by an IRB chair or designated IRB member as a condition of exemption.
Expedited Review
To qualify for an expedited review, research must fall into nine federally-defined expedited categories. These categories involve the collection of samples and data in a manner that is not anonymous and that involves no more than minimal risk to subjects. See 45 CFR 46.110 for a description of the types of research that fall into this category.
Full Committee Review
Proposed human subject research which does not fall into either the exempt or expedited review categories must be submitted for full committee review. This is generally research that involves high risk to participants, vulnerable persons or research that requires deception.
Research Study Approval Process
Cornerstone University's Institutional Review Board (IRB) strives to ensure adequate protection of the research subjects and also the researchers themselves. In order to perform a study at Cornerstone, you must submit an approval request and informed consent forms to the chair of the IRB for review and a certificate indicating your completion of an online training course.
Approved applications are good for only one year from the date of approval. For renewal options, contact the IRB chair.
Approval Process for Research Studies
The chair or a member of the IRB will review your research study application. During the approval process, changes to the application may be requested. If your request for approval is denied, it will be so only after careful consideration at a full CU IRB meeting. If the research involves vulnerable subjects or you have other questions, consult the IRB chair. Be aware that such research requires full CU IRB approval and may also require approval from other IRBs. Be prepared for lengthy delays before such studies receive approval.
If an online survey is connected with Cornerstone in any manner, subjects can participate only if the survey has CU IRB approval. In order to obtain such approval, follow the three steps above. A hard copy of the survey questions must be submitted to the chair. If the survey receives approval, a reference to "Cornerstone University—Institutional Review Board Approval" must be clearly stated in the explanatory paragraph (intro paragraph) of the survey.
1. Fill Out a Research Study Approval Request
The first form examines the reasons for the study and provides the IRB with a summary of the study. Of paramount importance is a clear description of any potential risk associated with the study and how these risks are effectively minimized to a level any average citizen might be exposed to on a day-to-day basis.
An inability to recognize and to state these risks, as well as failure to indicate the provision of appropriate safeguards, demonstrates to the IRB that the study has not been properly designed. It is highly unlikely that such a study will be granted approval.
2. Obtain Informed Consent from All Research Study Participants
If IRB approval is granted, the consent form will receive a stamp of approval. Only copies of CU IRB approved consent forms are to be sent to participants, because participants may only sign the form if a stamp of approval is evident. Each participant in your study is obligated to sign a copy of this "Informed Consent" form. By so doing they indicate three things:
They have been adequately informed about the study and are aware of any potential risks involved.
They have seen proof that the study has the approval of the university's IRB.
They will be participating in the study of their own free will.
Complete the two forms appropriate for your study; either for expedited or guarded study.
3. Complete the Online Training Course
Online training is required of all investigators. All CU faculty, staff and students can complete the training course in Moodle. After creating an account, begin with the "Introduction" module and follow the instructions. Once you've completed all modules and all quizzes, print out the certificate and submit it along with this proposal form to the university's IRB chair.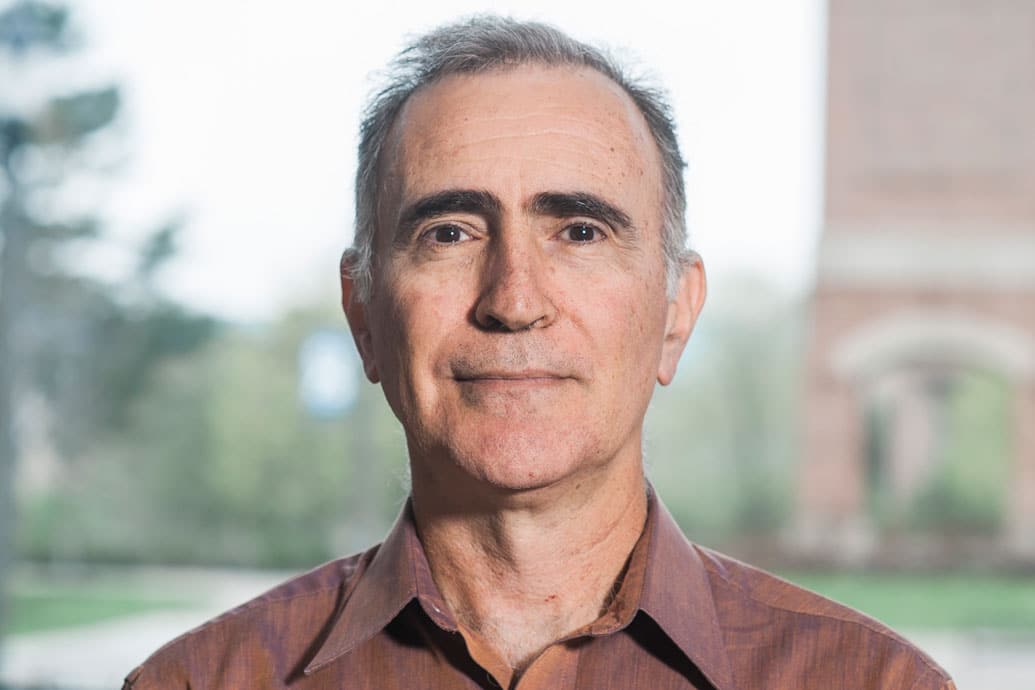 Sérgio da Silva
Hours
MON - FRI: 8 a.m. - 5 p.m.
SAT & SUN: Closed
Want to Learn More About CU?
Connect With CU