Cornerstone Represented
During MICU Advocacy Day

On Wednesday, Oct. 12, members of the Michigan Independent Colleges & Universities (MICU) gathered to thank legislators of the state of Michigan for their continued investment in the Michigan Tuition Grant, which makes access to higher education accessible for all students.
MICU is comprised of 25 institutions, including Cornerstone University. Dr. Gerson Moreno-Riaño, Cornerstone's 12th president, and Bob Sack, vice president for advancement at Cornerstone, attended MICU Advocacy Day to participate in one-on-one conversations with legislators and sit in on a Senate higher education hearing.
"I'm so thrilled to be involved in an opportunity to advocate for Cornerstone and other independent colleges in Michigan," said Moreno-Riaño. "This was a vital day for us to speak with legislators as well as with other university presidents as we strive together for the common goal of supporting our students."
In previous years, MICU Advocacy Day has been more contentious, such as when the Michigan Tuition Grant (MTG) was cut from the budget in 2019, only to be reinstated shortly thereafter. This year, the day was a celebration of gratitude for the Michigan legislature support of independent colleges and universities across the state.
"We are pleased to be part of MICU and other like-minded schools that really care about providing the greatest financial benefit to our students as possible," said Sack. Sack and Moreno-Riaño were able to sit in on the senate hearing and meet with local representatives including Rachel Hood (D-MI), Scott Van Singel (R-MI) and Mark Huizenga (R-MI).
The day was an opportunity for private colleges to affirm to the Senate that independent colleges and universities greatly benefit the state of Michigan. In 2020, MICU schools granted 16,862 diplomas, and over 60% of those graduates stayed in Michigan. 39% of MICU undergraduates do not have student loans.
The MTG provides grants of $2,800 to students based on need and is available to all undergraduate students from Michigan. In 2020, over 19,000 grants were awarded.
MICU Advocacy Day occurs every October and is open to all members of MICU schools.
Photo courtesy of Carly Buell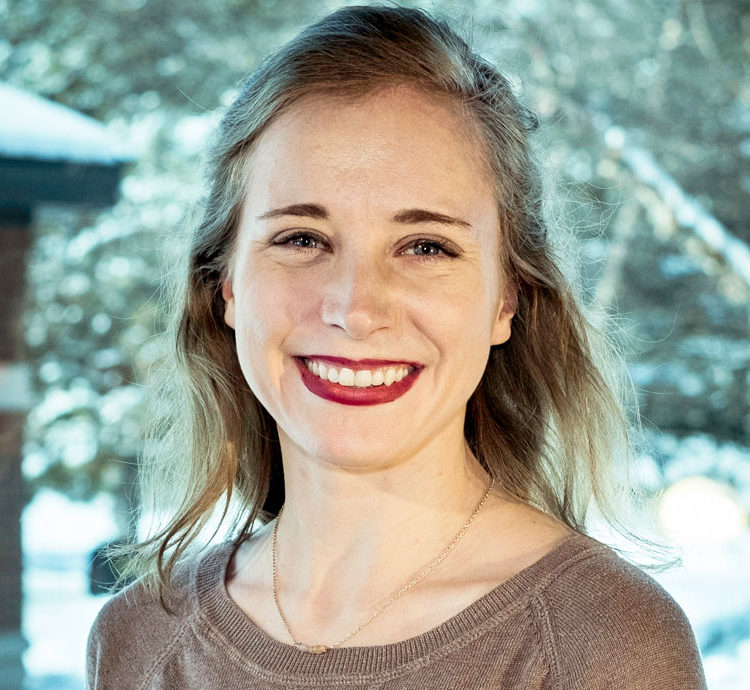 Audrey Wierenga
Audrey Wierenga (B.A. '18) is the copywriter for Cornerstone's Marketing & Communications Office. She graduated from Cornerstone in 2018 with a degree in broadcast communication. Audrey also serves on the Young Alumni Council.
In her spare time, Audrey enjoys working on her own full-length work of fiction, co-hosting a podcast about the Academy Awards and participating in local theatre productions.
Want to Learn More About CU?
Connect With CU