Cornerstone University
Celebrates Hardworking Interns
on National Intern Day

Samilla Asante (B.S. '22) knew she wanted an internship in marketing and sales. As a business administration major and psychology minor, it would be the perfect intersection of both of her interests.
When she landed an internship at Colgate-Palmolive, an international consumer products company, it was the perfect fit.
"I want to someday work in human resources, marketing or sales," said Asante. "I have to put myself in the shoes of the buyer for this internship. So far, I've loved working with people and solving problems."
As a strategic sales intern, Asante has weekly projects for various aspects of Colgate-Palmolive's brand, including home care, health care and category management. Since the internship is fully remote, Asante has the added responsibility of time management.
"It takes discipline," Asante said. "I'm not being watched, but I have meetings and tasks to do, and eight hours each day to do them."
Anne Gaertner, senior director of employer relations and internships for Cornerstone University's Center for Career and Life Calling, says internships like Asante's are a valuable part of a college student's education.
"Cornerstone University students are eager to serve as interns in a variety of settings. They spend many years in classrooms, libraries and dorms. Breaking free from a university hub into the professional world is very eye-opening and often life-changing," Gaertner said.
In Asante's case, she's been able to use a lot of what she's learned in the classroom in her role at Colgate-Palmolive. Her business classes that trained her in Microsoft Excel were especially helpful. Asante also said that her role in Cornerstone's Enactus chapter helped her land the internship.
"The values I've learned at Cornerstone also prepared me for this internship," Asante reflected. "Especially honesty. I could easily not do much in a day but still clock in eight hours."
Kristin Poretti, retail category development team manager for Colgate-Palmolive, said that Asante brings a fresh perspective to her team. "I've been impressed with her can-do attitude," she said. "We're looking forward to seeing her final presentation and how she brings everything together!"
Gaertner agrees that interns are vital to a workplace environment, especially since they bring the fresh perspective that Poretti mentioned. When workplaces commit to developing the next generation of professionals, they are laying the groundwork for their own future success.
"Young talent brings valuable insight and suggestions for improvement in addition to providing solid contributions to organizations," Gaertner said. "Organizations and society as a whole can't expect the economy to work tomorrow without fueling the pipeline today."
For students who haven't landed their dream internship yet, Asante has simple advice—don't give up. "I applied to countless internships," she said. "Sometimes you don't hear back or move to the second round. Keep applying! If I gave up, I would not have landed this internship."
"I would recommend looking outside of your comfort zone," added Poretti. "The work environment is oftentimes very different from the college environment, so broader experiences can be beneficial. And, once you land your internship, remember to give it your all—companies often make full-time job offers to successful interns once the internship is over!"
Do you lead an organization that could benefit from a hardworking Cornerstone intern? Contact the Center for Career and Life Calling for more information on partnering with us.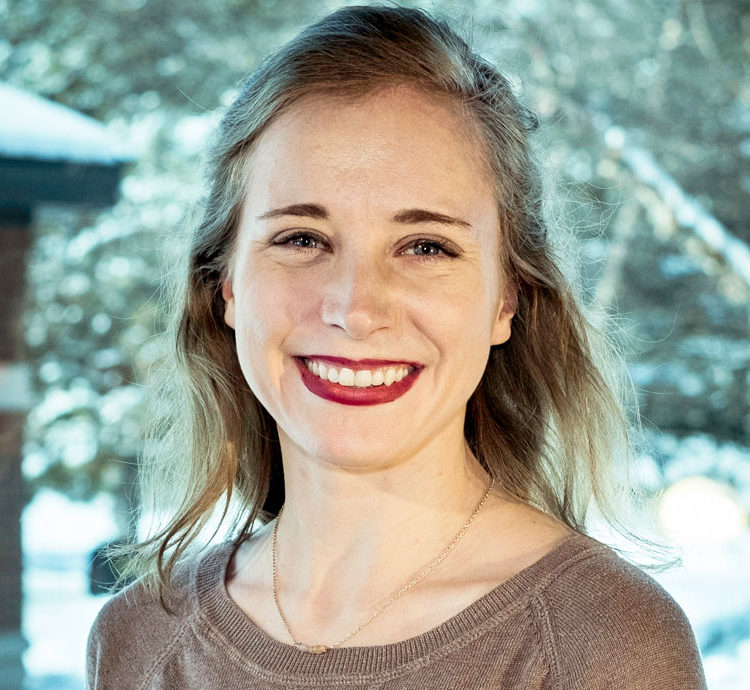 Audrey Wierenga
Audrey Wierenga (B.A. '18) is the copywriter for Cornerstone's Marketing & Communications Office. She graduated from Cornerstone in 2018 with a degree in broadcast communication. Audrey also serves on the Young Alumni Council.
In her spare time, Audrey enjoys working on her own full-length work of fiction, co-hosting a podcast about the Academy Awards and participating in local theatre productions.
Want to Learn More About CU?
Connect With CU