Cornerstone University Presents Wisdom Conversations

On Monday, April 25, 2022, Cornerstone University will host its inaugural Wisdom Conversations forum.
The forum is entitled "Reconnecting With One Another: Humility, Truth and Loving One's Neighbor in a Divided America." According to a Harvard study conducted in 2021, 36% of Americans feel lonely and isolated. And according to the Pew Research Center, 88% of Americans believe our country is more divided than ever.
In a culture where division is the norm and common ground is shrinking, individuals from all sides find it difficult to converse with one another in a way that is life-giving and productive. Wisdom Conversations presented by Cornerstone University will address, in a format that is respectful and humble, how dialogue is civil and fruitful. Through this event, Cornerstone seeks to create a space that values civil discourse and redemptive dialogue for a contentious culture.
As Americans are confronted with difficult conversations, whether talking around the dinner table or watching cable news, Wisdom Conversations seeks to rise above the noise of division to a level of mediating differences.
The discussion, moderated by Cornerstone president Dr. Gerson Moreno-Riaño, will feature three scholars who hold differing viewpoints: New York Times columnist and conservative commentator Ross Douthat, Harvard law professor and author Noah Feldman and Mary Ann Gomez Orta, president and CEO of the Congressional Hispanic Leadership Institute.
The speakers will tackle this national crisis of social isolation through a wide-ranging conversation that provides practical guidance for healing and restoring the social and trust fabric of our communities.
"Scripture tells us that the LORD is the provider of wisdom," Moreno-Riaño said. "The moderated conversation between these three experts will model for us what redemptive dialogue truly looks like and how we can apply that to our daily lives. It is the privilege of Cornerstone to lead the charge on approaching conversations with biblical wisdom and truth and to invite our esteemed and diverse speakers to model a generous conversation as we all together pursue wisdom for the sake of our communities and nation."
The forum will take place on Monday, April 25, 2022, at 7 p.m. in Cornerstone's Christ Chapel. The event is free of charge and open to anyone who is interested in the importance of rigorous, civil and courteous conversations guided by careful listening and consideration.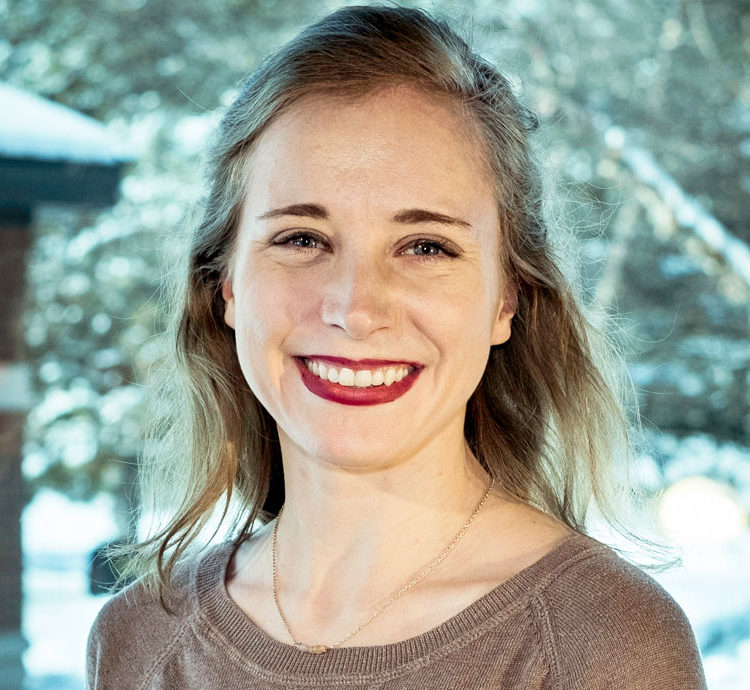 Audrey DeBoer
Audrey DeBoer (B.A. '18) is the copywriter for Cornerstone's Marketing & Communications Office. She graduated from Cornerstone in 2018 with a degree in broadcast communication. Audrey also serves on the Young Alumni Council.
In her spare time, Audrey enjoys working on her own full-length work of fiction, co-hosting a podcast about the Academy Awards and participating in local theatre productions.
Want to Learn More About CU?
Connect With CU