Cornerstone University Recognizes Students' Academic Excellence During Celebration of Scholarship

On Thursday, April 21, 2022, classes were paused at Cornerstone University, but campus still teemed with activity and ideas. Posters lined hallways of academic buildings, music wafted through auditoriums and presentations offered research findings to classrooms full of students, faculty and staff.
Celebration of Scholarship occurs every year at CU in the spring, only a few weeks before graduation. It is an opportunity for students to submit research proposals, gain faculty sponsorship and present their findings. Topics this year ranged from the "female gaze" in popular superhero movies to the behavior of wolf spiders in differing temperatures.
Charles Beasley, Tate Christians and Austin Soelers used the opportunity to create a fully-functional, small-scale wind turbine. Beasley is a senior studying design and innovation engineering. Assistant professor of engineering Dr. Michael Greene helped manage their project and offered counsel. Beasley and his teammates were given special recognition for their accomplishment.
"We learned a lot as a team and managed to design and build a functioning small-scale wind turbine with its own mini weather monitoring station," Beasley said in a LinkedIn post. "From there we were able to identify how external variables such as wind speed, wind direction, temperature, humidity and rainfall impact the wind turbine's efficiency in power production. We also built our wind turbine hoping that someday future Cornerstone University students would further our research and enhance our wind turbines' design."
In total, over 100 students presented research during Celebration of Scholarship. Ruth Deem (B.A. '22) presented her research paper titled "We Had a Dress Code?: Changes in Student Behavioral Standards at Cornerstone University, 1991-2007." She was sponsored by adjunct professor of history Erik Benson. Deem is a double major in history and creativity and innovation at CU and was able to use her historical research skills to delve deeper into CU's past codes of conduct.
"The project gave me experience with using an archive to access primary source documents for a research project, something I hadn't done much of up until this paper," Deem said. "Preparing for this presentation helped me to get a better understanding of my material and ultimately helped me organize my research paper better."
Celebration of Scholarship is an exciting opportunity not only for students to present research, but also for faculty and staff to get a glimpse of what students are learning and how they are applying it to what might become their vocation.
"It is a time to step back and appreciate the hard work our students put into these presentations, the research they conduct and the passion they have for their respective areas of study," said Dr. Gerson Moreno-Riaño, university president. "CU is incredibly blessed by the work these students do, and the work they will continue to do as Christ followers in their careers and callings."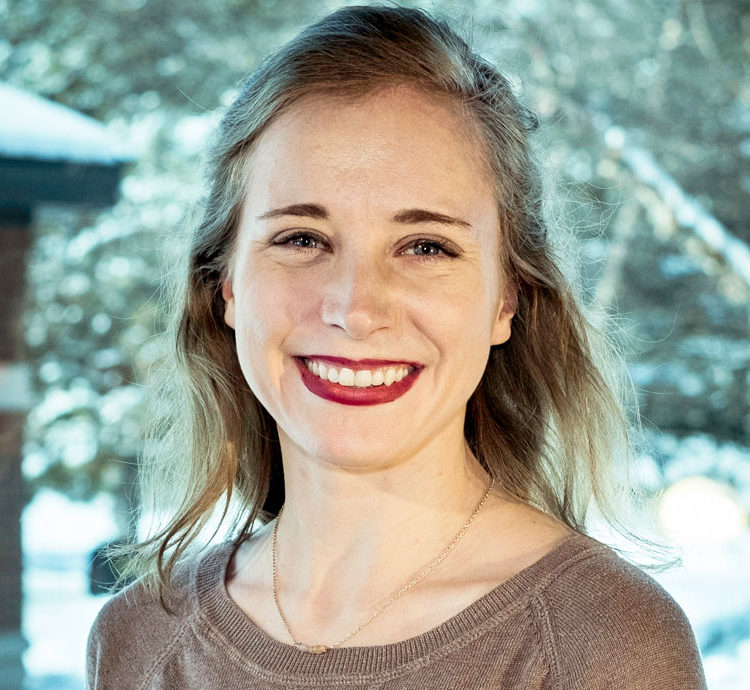 Audrey DeBoer
Audrey DeBoer (B.A. '18) is the copywriter for Cornerstone's Marketing & Communications Office. She graduated from Cornerstone in 2018 with a degree in broadcast communication. Audrey also serves on the Young Alumni Council.
In her spare time, Audrey enjoys working on her own full-length work of fiction, co-hosting a podcast about the Academy Awards and participating in local theatre productions.
Want to Learn More About CU?
Connect With CU