CU Ahead Together:
Seven Initiatives to Help Shape Cornerstone University's Future

This month, Cornerstone University president Dr. Gerson Moreno-Riaño unveiled seven initiatives to the university's faculty and staff for the advancement of Cornerstone's mission, vision and values. Additionally, these initiatives will further cultivate a collaborative environment on campus and continue to strengthen CU's academic excellence.
The initiatives are an outcome of numerous conversations between the president and faculty and staff as well as the president's executive council, cabinet, alumni and many of Cornerstone's communities of interest. The input from these conversations provided opportunities to listen, pray and discern areas to grow together.
"Cornerstone is a beautiful place. It's a place with a great mission, a great vision, a great identity," said Moreno-Riaño. "While the last four months have been tremendously challenging for all of us, they have also been a season of great refinement for our university and each of us. We now have the opportunity to learn from and build on these months of refinement so Cornerstone can extend its reach and influence to even more students."
Moreno-Riaño summarized the following seven CU Ahead Together initiatives, all due to begin early in 2022 when faculty, staff and students return to campus for the spring semester:
CU Learns: Faculty and staff will dedicate time to learn about the market realities and opportunities in Christian higher education from senior leaders to foster awareness and collaboration on campus.
CU Collaborates: A think tank of faculty and staff that will meet monthly to have crucial, constructive conversations regarding pressing questions, issues and concerns faced by the institution to help with planning as well as transparency and unity.
Christ the Word: The Logos Center will be reestablished as a resource to refine the Christ-centered dimension of CU's academics through symposia, panel discussions and scholarship initiatives.
Academic Vision Taskforce: This cross-university team will lead a collaborative effort to define and delineate a distinct academic vision for the university, including both online and on-campus degrees.
Online Learning Taskforce: This cross-university team will lead the collaborative effort to design a high quality, innovative, university-coordinated and student-centered online learning approach.
CU United: This cross-university initiative will facilitate the collaborative development and implementation of a biblical approach to diversity, equity and inclusion (DEI). This initiative will begin with cross-campus research followed by biblically-focused DEI training facilitated by nationally-recognized author, pastor and speaker Rev. Irwyn L. Ince. This initiative will result in the crafting of the CU Beautiful Christian Community Statement regarding CU's stance on diversity, equity and inclusion, which will be made publicly available.
CU Prays: This is a 40-day campus-wide initiative for faculty, staff and students to cultivate prayer with a poverty of spirit so that the LORD can fill the campus with His transforming power and presence.
Moreno-Riaño urged the campus—and the greater community at large—to spend time in prayer for Cornerstone during the winter break and into spring semester. Faculty and staff are excited about these initiatives and how they will contribute to Cornerstone's vision and continue to unify the community.
"We've developed these initiatives in the spirit of collaboration," said Dr. Kim Hofstra, assistant professor of education, "and we look forward to what the new year will bring us as we have more important conversations about the future of our university."
All seven initiatives are designed to create a culture on campus that loves God and loves neighbor, and in which Jesus Christ is central in all things.
"These initiatives are pivotal for the continued, sustained growth of Cornerstone," said Connie Sattler, assistant dean of Professional & Graduate Studies at Cornerstone. "We as faculty, staff and administration exist to serve students, and we love watching them increase in knowledge and develop spiritually during their time with us. The conversations we've had over the past few months are helping to create a plan for CU's future where students continue to flourish in their academic journey and the university is positioned for increasing influence in our world."
If you have any questions regarding Cornerstone's initiatives, please contact info@cornerstone.edu and you will be put in contact with a member of our staff.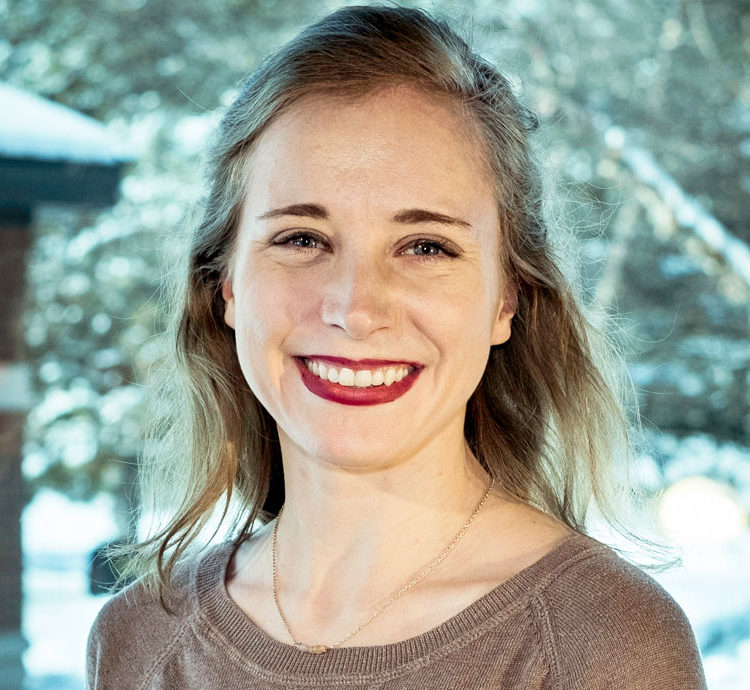 Audrey Wierenga
Audrey Wierenga (B.A. '18) is the copywriter for Cornerstone's Marketing & Communications Office. She graduated from Cornerstone in 2018 with a degree in broadcast communication. Audrey also serves on the Young Alumni Council.
In her spare time, Audrey enjoys working on her own full-length work of fiction, co-hosting a podcast about the Academy Awards and participating in local theatre productions.
Want to Learn More About CU?
Connect With CU